good morning
hippo
may
jarek
leafia
once everyone has checked in i will explain the rules of this epic event
Here we are. I'm nervous.

Good luck may, i am a mafia sympathiser cuz all the townleaders are bullying me
You cannot kill me in a way that matters.
All of you are the following role (in this event):
Jack of all Trades ( Rock, Paper, Scissors)

You may use any of three actions consecutively like duh it's rock paper scissors bro you got fucking goaded into a rock paper scissors event with joats LMAO
when you all acknowledge the rules i will rand the bracket
Good luck to us all. I doubt we all get out of this alive.
I acknowledge the rules ^_^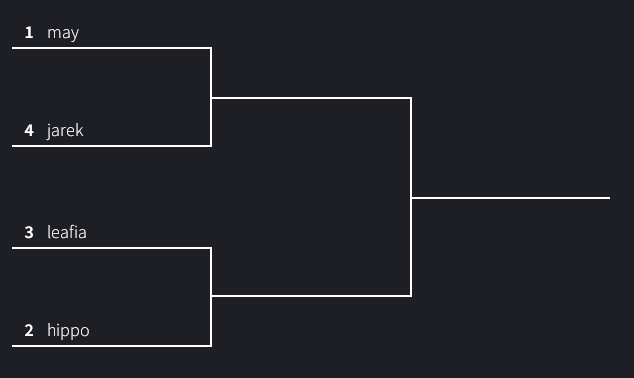 this is the bracket