Catgirl-Themed Semi-Invitational
Concept, Main Design, Flavor: orangeandblack5
Design Assistance, Co-Hosting: astand
Review, Co-Hosting: DatBird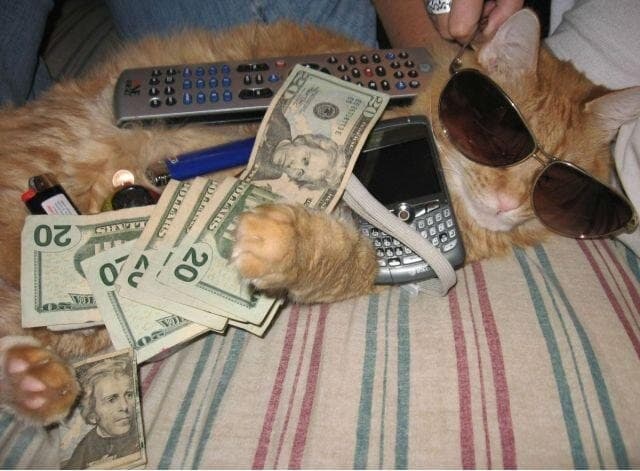 Rules
1: Due to the closed nature of invites and spectators, do not discuss this game anywhere outside of host-approved channels, regardless of whether you are a player, spectator, or none of the above. This includes discussing whether or not you were invited, even if you did not accept, until after the game has concluded. Failure to follow this rule will result in long-term blacklisting from any games by all involved hosts.
2: Follow the Global Rules and the Forum Game Rules. Seriously, read them again, we'll be enforcing all of them.
3: Don't be inactive. If you do not post meaningfully within 24 hours or at least twenty times in any given phase, you will be prodded. Receiving two prods or failing to respond to a prod within 12 hours will result in your removal from the game. Attempts to "prod dodge" by barely meeting this limit are discouraged. If something comes up that affects your involvement with the game, discuss it with the hosts before it becomes a problem.
4: Direct all questions to the hosts privately, not publicly. We will not answer questions posed publicly, and if they run afoul of Rule 1 they will be dealt with harshly.
5: It's a game - have fun!
Gameplay
• This game will be hosted by @orangeandblack5, with co-hosting by @astand, @DatBird, and @Whysper. They will use the host account @Nyarchmage.
• This game will be a closed rolemadness setup with minimal information and some elements that may be considered lightly bastard. There will be around 25 players, and it will have a catgirl theme, acting as a sort of sequel or culmination to games such as Catgirl Jester Nightless, Catgirl Bomb Nightless, and even Catgrill Night Jesterless.
• There will be an informed minority and an uninformed majority.
• Days will be 48 hours long, and nights will be 24 hours long. Exact phase timings and start date will be determined once the game has filled - however, we are targeting sometime around 4/25, and EoDs will likely be in the afternoon/evening in America.
• The hosts will give current vote counts whenever they are available to do so. Votes will automatically be locked in at LyLo and may not be changed once placed. This will be announced.
• Day 1 will have a deadline elimination - whoever has the most votes when day ends will be eliminated. Day 2 onward will have both majority and plurality enabled - if somebody is voted by a majority of the game, the day will end immediately in their elimination; if nobody has reached majority by the end of the day, the player with the most votes will be eliminated.
• In the case of a tie, the informed minority will determine which of the tied players is eliminated.
How To Join
• As per Rule 1, do not discuss any part of your involvement or non-involvement with this game in any way in any place not sanctioned by the hosts until the game has concluded.
• If you have received an invite, you need only reply to accept a spot in the game. If you do not want a slot as a player, you may instead choose to request a spot as a spectator.
• If you have not received an invite, you may privately DM @TheAltInOurStars or orangeandblack5#4506 on Discord expressing your interest in participating. You may request to be a player or a spectator.
• Outside of invited players, there are no guarantees that your requests will be filled. For example, an uninvited player who requests a slot as a player may instead be offered a spot as a spectator instead.
• Please note that all spectators are uninformed, as we wish to encourage an engaged, collaborative, and enjoyable spec chat. Have fun trying to solve the game alongside the players!
• We do not, at this time, anticipate needing any backups due to the nature of recruitment for this game; however, you may decide to opt out of spectating to remain available to be a backup should the need arise. We cannot promise any slots will open or that one will go to you if it does, and would prefer you spectate if you feel unable to play.
• If you are offered a spot as a player or spectator that you do not wish to take, you are able to decline that spot.
• Alternate accounts will be allowed on a host-approved basis if they are deemed to have a likely net positive effect on the game.
• We may be seeking one or maybe two additional hands to help provide timely vote counts and manage other co-hosting tasks. If you are interested in helping out in this way, please feel free to reach out to me personally. Note that this would, obviously, preclude you from participating in any other role.