Osie's 18th Circle of Hell Mafia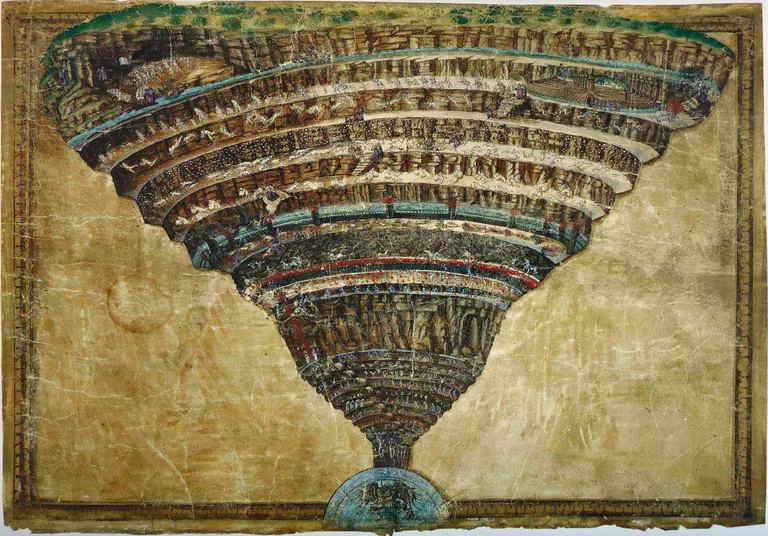 You may assume that all Global/Site and/or Forum Game Rules apply to you in any game-related thread, chat, etc. unless the host has explcitly informed you otherwise.
GLOBAL/SITE RULES
FORUM GAME RULES
The definition of toxicity may be loosened at times, but in general, don't be a jerk.
Host and moderator communication always takes precedence over waivable Forum Rules.
The first 12 slots are reserved for individual (1-headed) players.
The next 6 slots can be used by individual players or 2-headed hydras.
Beyond 18 slots, players may join as 3-headed or 4-headed hydras.
If you're worried about this game turning into a mash, have no fear. That has been well accounted for.

At 48 hour Day phases, players are expected to post at least 5 overall substantive posts per 24 hours and at least 15 overall substantive posts per 48 hours. This will be checked roughly every 24 hours.
SoD/EoD will be around 7:00 PM your time (Noon PST give or take 1-2 hours)
Many of the rules of the game will be hidden at the start. This game will include some mechanics that may have never before been used in a mafia game.
On March 29th/30th, or whenever 24+ slots are filled, whichever happens second, signups will close. I suspect we will have no problem filling this. If we do, I'll be sad.

Barring any issues, the game will start on April 1st.
Players who have received invites for the game (via Discord) will generally receive priority over others.
Living Players (/in):
Replacement (/sub):
@ElizaThePsycho (non-invite)
ExLight (non-invite)
MartinGG99
@Trochilidae (non-invite)
Spectators (/spec):