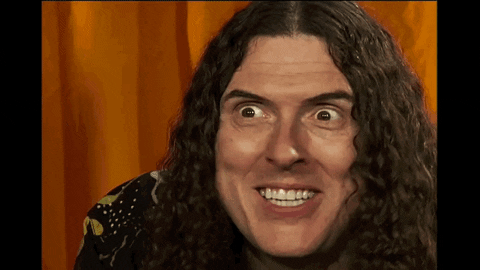 DR6: Haha Sex
A game made by an idiot, full of sound and fury, signifying nothing.
Hosted by @Geyde, @Icibalus, @Wazza, and @Ruby
What is this?
Danganronpa is a forum game based on the approximately popular game series of the same name, except mine is far superior.
In the game, you explore the map in the Daily Life phase, uncover evidence in the Deadly Life phase, and attempt to bring the killer to justice in the Tribunal. You can almost any kind of action, permitted that it is physically possible.
In the game, all players will be Participants, but players may also be one of a few other roles. These extra roles will have win-conditions that serve as a wrench to throw in the spanner.
Win-Conditions:
There are two ways to win as a Participant:
Survive the killing game and ENDGAME
Become the Blackened and survive the Tribunal.
There are three ways for a Mastermind to win. They may not be assigned all of these:
Ensure the Participants fail to expose N murderers. The value of N is [x]. If you choose to kill, you must survive the Tribunal for it to count as a mistrial.
Kill 'The Ultimate [y]' and survive the Tribunal. They will know that they are being stalked by the Mastermind.
Make sure nobody else survives ENDGAME.
There are several ways for a Madman to win. They will be assigned one killing game win-condition (see below), and one ENDGAME win-condition (which is unknown).
Be the Blackened for a murder where you are a victim and avoid being chosen during the Tribunal.
Be a Blackened for a double murder and survive the Tribunal.
Be a Blackened in a double Blackened Tribunal and survive the Tribunal.
Be a Blackened for a murder using a specific method (fire, poison, etc) and survive the Tribunal.
The Mayakalam
You do not know
They cannot help but see
Go beyond
Daily Life
During this phase, players may perform actions freely (explained below), explore the map, and do incredibly stupid and completely unjustifiable actions for the sake of ephemeral comedy.
Throughout the map are secret items, hidden rooms, puzzles, and at least one secret passage. Some of these items are murder weapons. Do with them what their name suggests and you might win.
During Daily Life, players have the option to become Blackened by committing murder. This action is tiring, but could potentially win you the game if you go undetected.
During this phase, the game will change between High Power and Reserve Power, on a cycle that becomes progressively less favorable over time.
The following changes will occur during night time:

Due to lower visibility, players will be more difficult to see.

Murders will be 5% more likely to succeed.

You will recover up to 20% of your max AP. Each recovery rate is doubled while in a Safe Room.

The base cost for moving between locations will become 2 AP instead of 1 AP.

This phase will end when a body is discovered by the activation of a terminal by a player with an accurate reporting of the dead body's location and identity.
Deadly Life
Players may investigate the map once more, but not to explore. Instead, they must determine the identity of the killer by finding evidence. The phase lasts for 24 hours.
This phase is fairly simple, so I shall use the rest of this section to explain some finer points of homicide:

When a murder happens, it's extremely likely that physical evidence will be left behind, and there's not much you can do to stop that. Mostly blood.

The disposal of bloody items will be challenging, but not impossible.

Items involved in the murder that are not covered with blood can be placed anywhere, but cannot be easily destroyed.

A maximum of 2 players may be murdered in each Daily Life phase. If two separate murders were committed, only the murderer of the first body to be discovered is Blackened. There are only a few, niche, exceptions to this rule:

If the bodies were discovered simultaneously, the murder which was committed the first chronologically decides the Blackened.

If the murderer of the first victim is then murdered, their murderer will be the Blackened.

If both murders were committed simultaneously and discovered simultaneously, the Blackened will be decided by luck.

A dead player can be Blackened in cases of suicide. You will NOT win by suicide unless you have a win condition that explicitly permits it.

Additional players beyond the normal murder cap will suffer a Conscience Mire, which will be explained in a later section.
Tribunal
For 48 hours, players may freely discuss the murder, the evidence, and the identity of the killer. No actions may be performed except for showing the class evidence in your inventory.
Players may vote privately during the Tribunal. After 24 hours, if all players have voted, the phase will end early. This 24-hour barrier will go away after the third Tribunal.
If all players except the extra roles and the Blackened vote correctly, the trial is automatically a success.
The Blackened has a vote weight of 0, but will win any ties they are in prioritizing the player with the lowest LUK.
Items And Stats
There are 5 stats in the game:

STR - How strong you are, your ability to perform physically taxing actions.

CON - How resistant you are, rarely used for stat rolls, but determines AP.

AGI - How fast and dexterous you are.

INT - Affects your ability to perform complex, precise actions. Also impacts your ability to know if things would work or if something appears dangerous.

LUK - Your affinity for the endless stream of random bullshit endemic to killing games. Also impacts 'seemingly random effects.'

In addition, all players (unless otherwise stated) have 5 Public Item Slots and 1 Private Item Slot , each of which can hold one item.
Public Item Slots can be inspected at any time. However, you may only check another player's Public Slots a maximum of 2 times per cycle.
Private Item Slots cannot be checked normally. However, during the Deadly Life phase, one Private Item Slot from each player will temporarily become public.
It is possible to steal another player's items from one of their Public Slots by passing a roll of (AGI/2)%. They will be informed about the item being stolen after 20 minutes or when they next check their inventory. You can only steal 2 times per chapter. You can also slip items into the inventories of other people with the same calculation but with a 10% bonus chance for small items.
AP And Actions
All players begin the game with an amount of AP. Moving rooms costs 1 AP during the day (2 AP at night).
All actions, unless otherwise stated, cost 1 AP
Murdering another player costs a % of your total AP to attempt noted in your card.
AP may be recovered by the following methods:

Sleeping. During the day, recover 10% of your max AP each hour. At night, this moves up to 20% of your max AP. Each recovery rate is doubled while in a Safe Room.
Roles
All players will have a role granting them special abilities. You are free to reveal these abilities, but note that there are… certain incentives not to claim your true capabilities. These cards also include a name and gender (which can be changed pre-game by player request.
Each role has a one-use ULTIMATE ABILITY , which can only be used once per game , but have exceedingly powerful effects.
Map
Changes From Previous Games (TL;DR)
The nature of discovering bodies has changed somewhat.
Some of the wording has been changed to be a bit more naturalistic.
PHENOMENAL COSMIC POWERS exist.