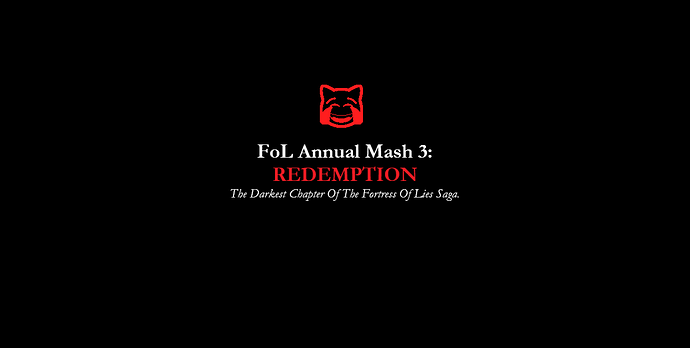 Rules
Follow the Global Rules as well as the Forum Game Rules, or else.
Activity and cordial behavior towards your fellow player is expected.
Have fun!
Phases And Timing
The game will begin on the 25th of June. Rolecards will be sent out before then.
Day phases will last for 24 hours. Night phases will last for 24 hours.
All phase changes will happen at

6:00:00 PM

During the night, the deadline for action submission is 2 hours before SoD (

4:00:00 PM

). Any action submitted after that time will NOT be processed.
During the day, actions will open 1 hour after the start of the day (

7:00 PM

) and close 1 hour before the end of the day (

5:00 PM

). Day actions may be pre-queued for a specific time.
All ITA sessions will last for 1 hour exactly. If you don't know what that is, consult the next section.

Session 1 lasts from

8:00 PM

→

9:00 PM

Session 2 lasts from

3:00 AM

→

4:00 AM

Session 3 lasts from

2:00 PM

→

3:00 PM

Events may begin at any time, but will be scheduled mainly for times of high activity. Events are subgames where players may win prizes, or even death.
In-Thread Attacks (ITAs)
All players may use In-Thread Attacks during an allotted ITA session, which will begin on day 2. ITAs allow players to publicly attempt to kill other players.
By default, you have 1 ITA shot per day, and it has a 15% chance of hitting. If a shot hits, usually, the person hit will die, and flip. Various abilities might modify these chances, give you extra chances, or allow you to survive being hit.
To fire an ITA shot, simply @[host account] with some variation on **/ITA [player]**.
At some point, ITAs will be disabled. This will be whenever the hosts deem fit.
Voting
There is no majority, only a deadline elimination. Whoever has the most votes at the end of the day will be eliminated.
All votes must be in the form of [vote]player[/vote] or [v]player[/v] to be counted. Unvotes should be formatted as [unvote][/unvote]. To guarantee that the votecount bot counts your vote correctly, it is best to type the player's full username, including correct capitalization; however, nicknames may still work.
You may self-vote. Along with this, no-elimination is a valid vote. In cases where no-elim and another vote are tied at the end of the day, no-elim will have priority in the rand.
Tied votes will result in a player being eliminated at random from among the tied players.
MyLo (mis-eliminate and lose) and LyLo (eliminate or lose) will not be announced, and votes will not be locked. This is not in place for a final 3 scenario.
You may see the votecount as of a specific post by clicking the hammer icon on that post.
---
The Setup
All roles in this game are based off a User of FoL, and will feature Abilities & Flavor based on that user, their personality, and memorable moments from their time on the site. These Abilites will be summed up by a Role Name.
| You MAY claim: | You may NOT claim: |
| --- | --- |
| Your assigned User, but doing so may carry mechanical risks. | Your Flavor text, a short paragraph describing the person your role is based on, either directly or paraphrasing it. |
| Details about your Abilities, so long as they are paraphrased. | The name or exact text of any of your Abilities. |
| Details about your Role Name, so long as it is paraphrased. | Your exact Role Name. |
This game is Closed. The exact set of abilities, win conditions, and factions in play is unknown. However, the following details are known:
The uninformed majority faction is called the Town, and its win condition is this:

You win the game when the Mafia and all other threats to the Town have been eliminated.

The primary informed minority faction is called the Mafia, and its' win condition is this.

You win the game if no more threats to the Mafia exist or nothing can prevent that from happening.

Other factions, as well as Neutral roles with their own win conditions, may exist.
This game is Role Madness; every player has their own, unique ability.
No alignment conversion, false flips, game-ending jesters, or direct lies in your own rolecard. Everything else is fair game.
Example Rolecard
Arete

---

You are Arete, Town Nerdy Flavor Cop. Known for your knowledge of history, lengthy analytical wallposts, and generally being an absolutely prodigious dork beloved by all, for this game, you will serve as an example rolecard not dealt to any player.

acksually, i'm alive, you can tell because i am not dead (Passive): The first time you would die at night, you survive.

Historical Studies (Even Night, 2-shot): Visit a player. Learn the birthday of target player's User on the French Republican Calendar.

---

You win the game when the Mafia and all other threats to the Town have been eliminated.
Signups
If you wish to sign up with an alternative account, please consult the hosts beforehand. Alts will only be allowed on condition of their main account being publicly known and stated on the playerlist. If you are unsure which account qualifies as your main, consult the hosts.
Arctic
beancat
thepigeonnyc
an_gorta_slanktai (insomnia)
Catbae
Italy
Sadbi
nutella
Cape90
Gorta
ElizaThePsycho
sulit
BradLand
Silviu200530
May
Marluxion
Jaiden
YouButWorse
Chloe
lol
Zone_Q11
Kanave
Demisha
Hazardwaste
min
JakeTheWolfie
Frostwolf103
Daeron
Kiiruma
eevee
Zorvo
Leafia
Magnus
Marluna
RaisinBranEnthusiast (GGhana)
Achromatic
Kork
Vulgard
Hippopablompoyeetus
Atlas
Wazza
Yamikarp
Amelia
iamagummybear
Jane
Zenon
Creature
benguinedparbeque
Litten
row666
Tyrone
EV.0
Ashlyn
Jarek
Apocryphal
Garfooled
guavaguatetama
crazynuto
[…]
Backups
WindwardAway
IcetFeelsPain
Apprentice
tutuu
[…]
Specs
mollylikesorigami
Marissa
Squirrel2412
DatBird
Prophylaxis
CRichard
astand
Keldi
Whysper
TheBlueElixir
[…]