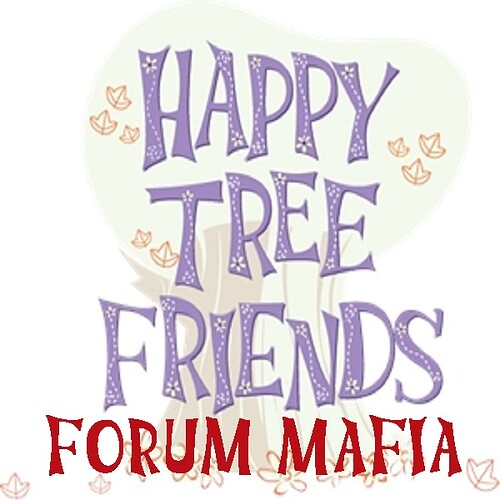 (WARNING - Viewer discretion is advised about graphic sensitive GIFS for childhood trauma and showing final destination-style deaths of your beloved characters)
Gameplay
Day Hours will be 48 hours long
Night Hours will be 24 hours long
Actions will be done by messaging me
When you receive a card you will have 24 hours to reply, confirming you have received it.
You can leave your journal logs on your class PM, when you die this will be shown alongside with your reveal
Mafia members will talk through a Forum PM and can perform faction kills
Mafia can request discord group chat with the hosts
All dead players will talk through a Forum PM
claimkill and anti-claim mechanics are present on this game
It is not mandatory to do night kills or other actions.
Feedback

You have been revealed to be Insane, you get Insane Rolecard
You killed a townie, you have died!
You saw Target Z is visited by Target X and Target Y
You saw Target Z is visiting Target X
You have been roleblocked
Your target is [Role]/[Role]/[Role]
Your target alignment is [Town], [Mafia]. [Neutral]
Your target has been resurrected from the graveyard
You have died alongside with your resurrected target
Your target is [Role]
You have become like your target, you received their rolecard
Your target have been cleaned out from reveals
Your claimkill has succeed! Your attack become unstoppable and unhealed tonight
Your claimkill has failed, you cannot use this for rest of the game
You have been redirected and controlled your action
You have died
Execution Eliminations
Follow this guide for voting.
The execution with the majority or plurality votes will end the day immediately and moves on to Night phrase
Once the player has been killed on day and night phrase, all cards related to the player of their flavor character, role and faction will be revealed as well the latest updated logs unless that is altered in some way
It is allowed to end the day phrase without eliminating anyone
Game rule mechanics
Night results are semi-open on feedback
Among town there is role called Insane that are different type of Citizen they believe they are different role that can do action, but does stay at home
Mafia, Neutral Killer and other neutral roles have access to fakeclaims of town roles (all of them)
Flavor characters are not alignment-indicative and role-indicative, it's all randomized
Some roles shown on rolelist have slightly modified actions
Rolelist
14 Town



Citizen
Insane
Vigilante
Lookout
Tracker
Trapper
Indecisive Doctor
Investigator
Sheriff
Mayor
Witch
Resurrectionist
Roleblocker
Seer
Town Universal backup
4-6 Mafia



Godfather
Strongman
Janitor
Consigliere
Consort
Framer
0-2 neutrals


Serial Killer
Arsonist
Possessor
Executioner
Town roles can be stacked with multiple slots of same role
Character Card, Role Card and Death GIF example

This is example of character card and role card

Do keep in mind that character is not role indicative and alignment indicative




This is example of character dies on start or end of day

It's also spoiler free since it's not shown who attacked the monkey therefore solving through meta is not encouraged
To Join
To join, simply express in joining by saying something like /I want to join or /join or /in or /sign me up, coach. You must type it in bold, additionally you also must take a slot of your choice from 'Flavor Character List'
Player List
Hippopablompoyeetus - Handy The Builder Beaver - Universal Backup -----> Vigilante
Gorta - Petunia The Skunk - Executioneer - Left at endgame
Eevee - The Mole[/s] - Arsonist - Night 1 victim
WindwardAway - Russell The Otter - Mayor - Died at endgame
Leafia - Giggles The Chipmunk - Mafia Godfather - Day 5 lynch
Trochilidae - Shifty The Raccoon - Citizen
ElizaThePyscho - Cro-Marmot - Mafia Consort - Day 4 lynch
Zorvo - Pops The Papa Bear - Town Vigilante - Night 1 died by guilt
Kiiruma - Disco Bear - Town Insane - Night 4 victim
Vulgard - Sniffles The Anteater - Town Insane - Night 2 victim
Min - Flaky The Porcupine - Town Citizen - Night 1 victim
Thepigeonnyc - Splendid The Flying Squirrel - Universal Backup ---->

Town Vigilante

- Day 3 Lynch
Amelia - Cub The Baby Bear - Citizen
Beancat - Lifty The Raccoon - Citizen
Zone_Q11 - Nutty The Squirrel - Janitor - Died at endgame
Atlas - Flippy The Soldier Bear - Town Sheriff - Night 3 victim
Bradland - Mime The Deer - Town Indecisive Doctor - Day 2 lynch
Achromatic - Cuddles The Bunny - Town Witch - Night 3 victim
Marluxion - Lumpy The Moose - Mafia Consigliere - Day 1 lynch
Illwei - Toothy The Beaver - Seer
Links
Day 1 execution - Marluxion
Day 2 Starts! Min, Zorvo, and Eevee have died!
thepigeonnyc has replaced in for Alice
Day 2 Ends! Bradland executed!
Day 3 has started, Vulgard have died!
Amelia replaces PlagueSimp
Day 3 ends: Thepigeonnyc is executed
Trochilidae replaces in for Wazza
Day 4 started Archomatic and Atlas have died!
Day 4 ends: ElizaThePsycho is executed
Day 5 starts: Kiiruma have died!
Day 5 ends: Leafia is executed
Spectators
DatBird
GGhana
Sadbi
Astand
Jaiden
Marshal
Arete
Backups
Arctic
Graveyard
Marluxion (Lumpy The Moose)

- Mafia Consigliere

Zorvo - Pops The Papa Bear

- Town Vigilante

Min - Flaky The Porcupine

- Town Citizen

Eevee - The Mole

- Arsonist

Bradland - Mime The Deer

- Town Indecisive Doctor

Vulgard - Sniffles The Anteater

- Town Insane

Pigeon - Splendid The Flying Squirrel

- Town Vigilante

Atlas - Flippy The Soldier Bear

- Town Sheriff

Achromatic - Cuddles The Bunny

- Town Witch

ElizaThePyscho - Cro-Marmot

- Mafia Consort

Kiiruma - Disco Bear

- Town Insane

Leafia - Giggles The Chipmunk Day

- Mafia Godfather

Windy - Russell The Otter

- Mayor

Zone - Nutty The Squrrel

- Janitor