women are not villagery
(ftr this was a typo due to autocorrect and leafia meant to say "wolves")
How has this not been posted yet
We need more good quotes.
look at this quote i found
classic crichard
Lots of good stuff from the Word-Match Misc, but this sequence is probably the best overall.
First the Chloe roast by Squirrel.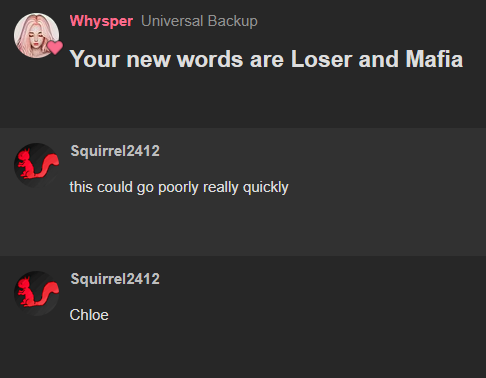 Then followed up by Chloe's reactions.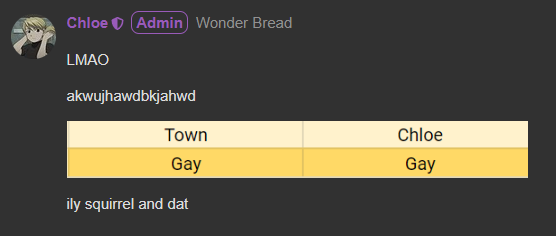 Also certified Gorta moment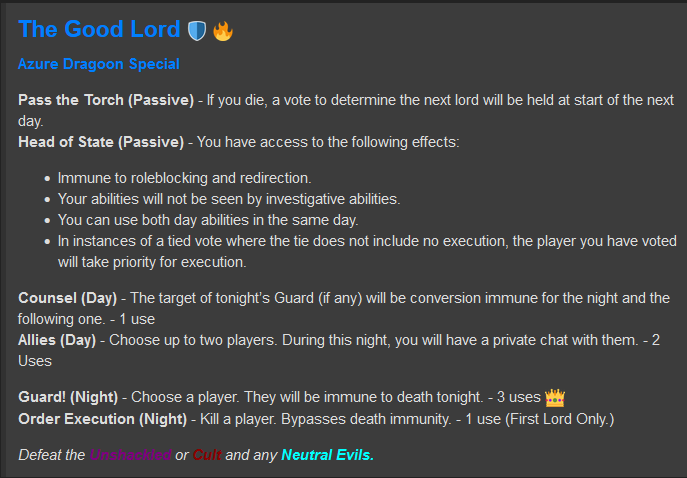 Lord literally does not have Fealty
Scum slips exist after all.
when you are the serial killer because you said the word "village" and used an ellipsis
"Wazza Speaks English, And Geyde's Will Was Written In English, Therefore Wazza Scumb."
leafia godtier for surviving to f3 after posting stuff like this
honestly their whole iso is a goldmine but i cant quote 699 (nice) posts
the most powerful wolves are ones whose towngames allow them to get away with stuff like this
completely unrelated bangers
tfw you post on your main in a hydra game while pretending to be your hydra partner
(surprised nobody has posted this here yet)